I've been too busy with work lately to do much else. It's a fact that I've watched less than a total of 45 minutes of Olympic coverage, which is really quite a shame.
When I do have a few minutes of freedom though, I've been...
I borrowed the book
American Wife
by Curtis Sittenfeld for a summer read. The story is loosely based on the biography of Laura Bush and honestly, I thought it would be a bit of a bore. I was wrong. It's actually a pretty engaging read and I carry this dense book around with me wherever I go hoping to get a few spare seconds.
I finally made it to the ballpark this summer for a Nationals game. And coincidentally was able to celebrate International Beer Day with Leinenkugel's Summer Shandy. Sundays were made for baseball and beer.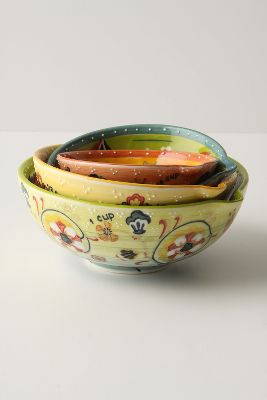 I scored these awesome measuring cups
on sale
at Anthropologie. They may not be super practical, sure, but they are pretty. And they were begging for me to buy them. I had no choice.
I've heard countless praises for
Breaking Bad
so I'm going to queue up the series and jump on the bandwagon. Fair warning, I have big expectations for this show. BIG!
xoxo,
Kate